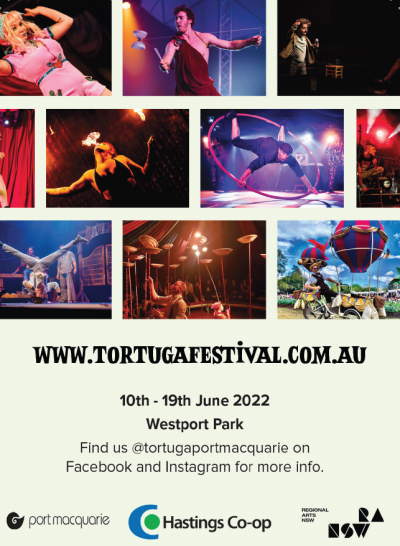 Meet you at Tortuga?
We are excited to be partnering with Tortuga Festival, a daring new arts festival coming to Port Macquarie in June. From June 10 -19, Tortuga will bring an exceptional program of cabaret, comedy and circus. There is something for everyone including the kids, to adult only fun and everything in between.
Headliners include the multi award winning Head First Acrobats and the darling of ABC Jazz Monica Trapaga.
Follow the link to find out more: https://www.tortugafestival.com.au/